Regency Group offers the special possibility of assising to concerts recitals and liric operas, and more in general to music shows in Italy.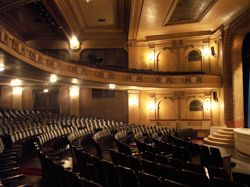 For classical classical music, you can assist to shows in the most important theatres inItaly, as la scala in Milan, il regio in Parma, La fenice in Venice, il San Carlo in Napoli, Il Comunale in Florence, Il comunale in Bolognia, the theate in torre del lago, etc...The possibility changes according to the programs, availability and time of the year.



For jazz music, you can assist to events part of the organization Toscana Jazz and Umnbria Jazz; you will have the chance to witness to shows of "pure jazz" as also to more "border line jazz", with attention to most popular sounds, authors and executors as Stefano Bollani, Danilo Rea, Irio De Paula, Mimmo Locasciulli, Maurizio Colonna, Javier Girotto, Daniele Di Bonaventura.